Are you over 70? Have you been invited for your COVID-19 Vaccine?
The NHS is calling for all people aged over 70 to come forward and contact the NHS to make an appointment for their COVID-19 Vaccination.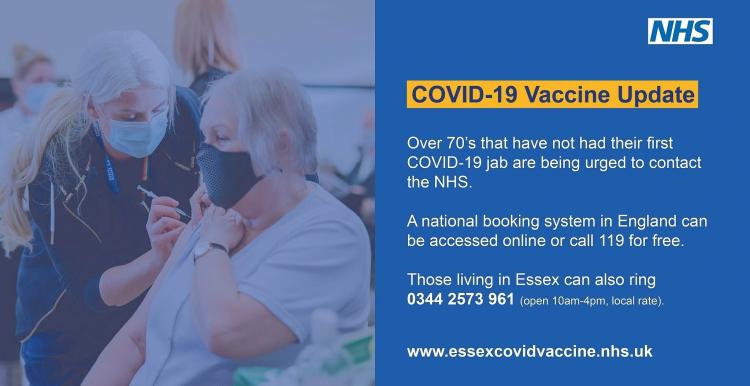 The COVID-19 vaccination programme across Essex is well underway with thousands of people vaccinated already. This is part of the biggest immunisation programme in NHS history.
The coronavirus (COVID-19) vaccine is safe and effective. It gives you the best protection against coronavirus.
All people aged over 70 who have not had their first dose, should come forward and book their appointment online  or by calling 119.
If you live in Essex and need help to book an appointment you can ring 0344 2573 961 (open 10am to 4pm, local rate) 
For more information about the COVID-19 Vaccine in Essex