COVID-19 vaccination programme reaches out to local groups to ensure nobody is left behind
The NHS in Essex is working with its partners to reach out to its vulnerable and at-risk residents, to encourage them to accept the invitation for COVID-19 vaccination to make sure nobody gets left behind.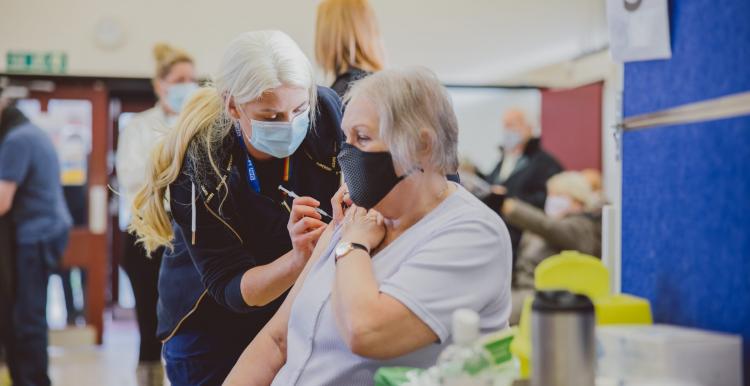 National insight has shown that certain groups and communities are experiencing lower uptake of the jab and this is a cause for concern, as often certain health conditions associated with an increased risk of ending up in hospital, are often overrepresented in these groups.
Dr Sunil Gupta, a GP and Senior Responsible Officer for promoting equality and reducing inequalities in mid and south Essex said: 'We absolutely need to get the message to these communities that getting the vaccine is safe, easy and will protect you from this terrible disease, especially as those who are most hesitant are, sadly, the ones who are at higher risk. To achieve this, the NHS and its partners is reaching out to these people to hear their concerns and identify the best way to overcome their issues.'
The local NHS and its partners from across Essex are working together to reach out to these groups through:
Conversations with leaders of local Mosques to discuss opportunities and identify solutions with the Muslim community
Exploring how we can provide vaccination facilities for some women, so they are able to received their vaccine in a dignified way in a private area just for them
Working with partners to make sure we can reach out to the homeless and rough sleeping community
Support for vulnerable women and others groups, such as refugees to access the vaccine
Providing specific accommodations, adapted clinic and communications for people with sensory impairment, through working with ECL Sensory Care
The Essex Learning Disability Partnership (ELDP) is working with the local health and social care system to support adults with learning disabilities get vaccinated
Community listening sessions are also being held to reach these groups and through working collaboratively with partners, we are developing inclusive and accessible communications materials to add to the library of resources already available on our website https://www.essexcovidvaccine.nhs.uk/. Also, our 'Spread the word not the virus' social media campaign, featuring local clinicians acting as role models in our community, has already been launched across Essex.
Article source: Thurrock CCG