Join our live Facebook event!
Join us on the 1st September at 6:00pm!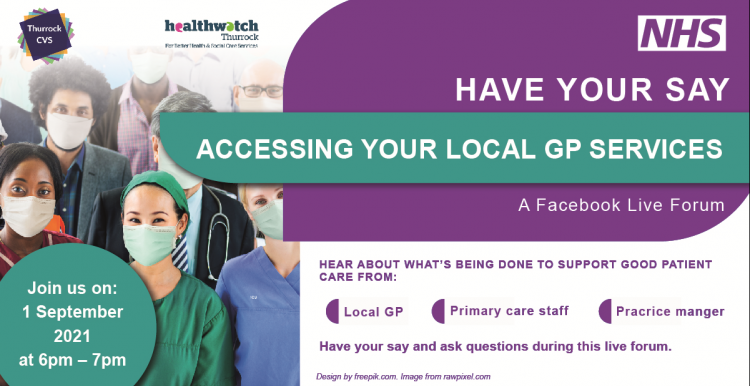 Hear from local GPs, Practice Manager and other members of the primary care team on what they are doing to support you to access the right care at the right time.
If you live in Thurrock this is the perfect opportunity to have your say and ask questions during this live Facebook event.