Thurrock Cancer Conversations Report 2020
Healthwatch Thurrock were commissioned to conduct conversations with individuals to identify the quantity, source and consistency of information received by patients following diagnosis of cancer.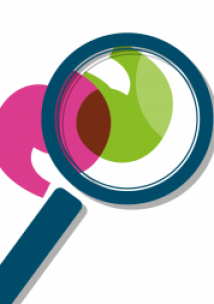 Summary
To retain confidentiality of patients, GPs were asked to contact all individuals who were currently experiencing or had been through a recent diagnosis of cancer following a set criteria. The criteria was individuals on GP cancer registers diagnosed since 2016. The invitation letters invited them to have a conversation with Healthwatch Thurrock. The invitations were targeted based on the date of diagnosis to ensure patients would have gone through diagnosis, assessment, treatment and post treatment stages.
Key Findings 
The overall experience of people with regard to the information they received came across as mostly positive (66%), with a smaller amount citing they were somewhat supported (14%). A fifth of people (20%), however, said they did not feel supported or informed.
Delivery of information between verbal and leaflets was evenly matched in diagnosis with a Consultant being the main source. A little less than a quarter of people felt the information should have been available earlier (23%).
When resourcing information for themselves, individuals used online (22%), family (29%) and other resources such as support groups. Most people (73%) did not look for support groups for themselves, although in various times during their journey, support groups were something people wanted to know about.
In all stages, information was mostly given by a Consultant and this was considered to be the correct person. 
The clearest trend to come from the conversations was that of people skipping or choosing not to answer a particular line of enquiry. 
There were instances where people still had questions and notably some felt they were rushed and overwhelmed to the point they felt there was no time. This appeared to be where the pace of diagnosis, test and ultimately treatment was very quick.
One of the prompts within the conversations was "What is the most important thing to know at diagnosis" Half of individuals (50%) wanted to know their prognosis and ultimately whether they would survive. Others (38%) wanted to know next steps. Smaller amounts were concerned about side effects (8%) and support available (4%).
If you need this report in a different format please email:
or call 01375 389883